The BIM LÄB
Digital Construction.
Experience Live.
The BIM LÄB is a container workspace in the middle of the construction site B29, BA 2, Essingen-Aalen. With the goal of successfully implementing BIM in the company and in the project.

> To practically convey the use of modern technologies in infrastructure construction

> Provide support to set up BIM projects in practice

> Describe requirements for qualification and personnel

> To designate relevant documents for an invitation to tender

> To clarify what AIA, BIM-BVB and sample BAPs are
To this end, there are training courses and information events on a wide range of topics: all about the digitization of the construction site.

Appropriate documentation will be provided, as well as first-hand accounts of successes, failures, and "learnings" from digital infrastructure projects.

Thematic events are also held on an ongoing basis and you can also book the BIM LÄB for your own event.

The BIM LÄB also provides interested members of the public with access to information on the ongoing construction site.

The initiators of the BIM LÄB are the Baden-Württemberg Ministry of Transport and the Stuttgart Regional Council.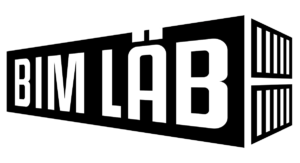 Events
What you get
from the BIM LÄB
What is the best way to learn about, experience and understand innovative solutions for BIM-based construction site management?

Where it actually happens: in practice. On the construction site. That's why BIM LÄB exists as a workspace on one of Germany's largest digital infrastructure construction sites: the B29, in construction phase 2.


To the events