viZone
®

Collaboration Platform
Working together on the project with planning data and as-built data from construction sites. Document, measure, analyze and communicate – in the cloud.
Imagine: You have the input and output of all documentation and measurement data of your construction sites 100% in focus and accessible.

In one place. Directly usable together.

Large volumes of data, a wide variety of sources. Everything manageable: easy and at good speed.

Without switching between different programs. With good connection to existing API interfaces, other apps or CDE.
"The most important component in the viZone
®

code is: Understanding construction sites. This is the only way to create valuable information from data collected in daily use. Which then creates different benefi ts for everyone involved: today in the construction process and tomorrow for maintenance."

Johannes Kromer
CTO vigram® & viZone® product developer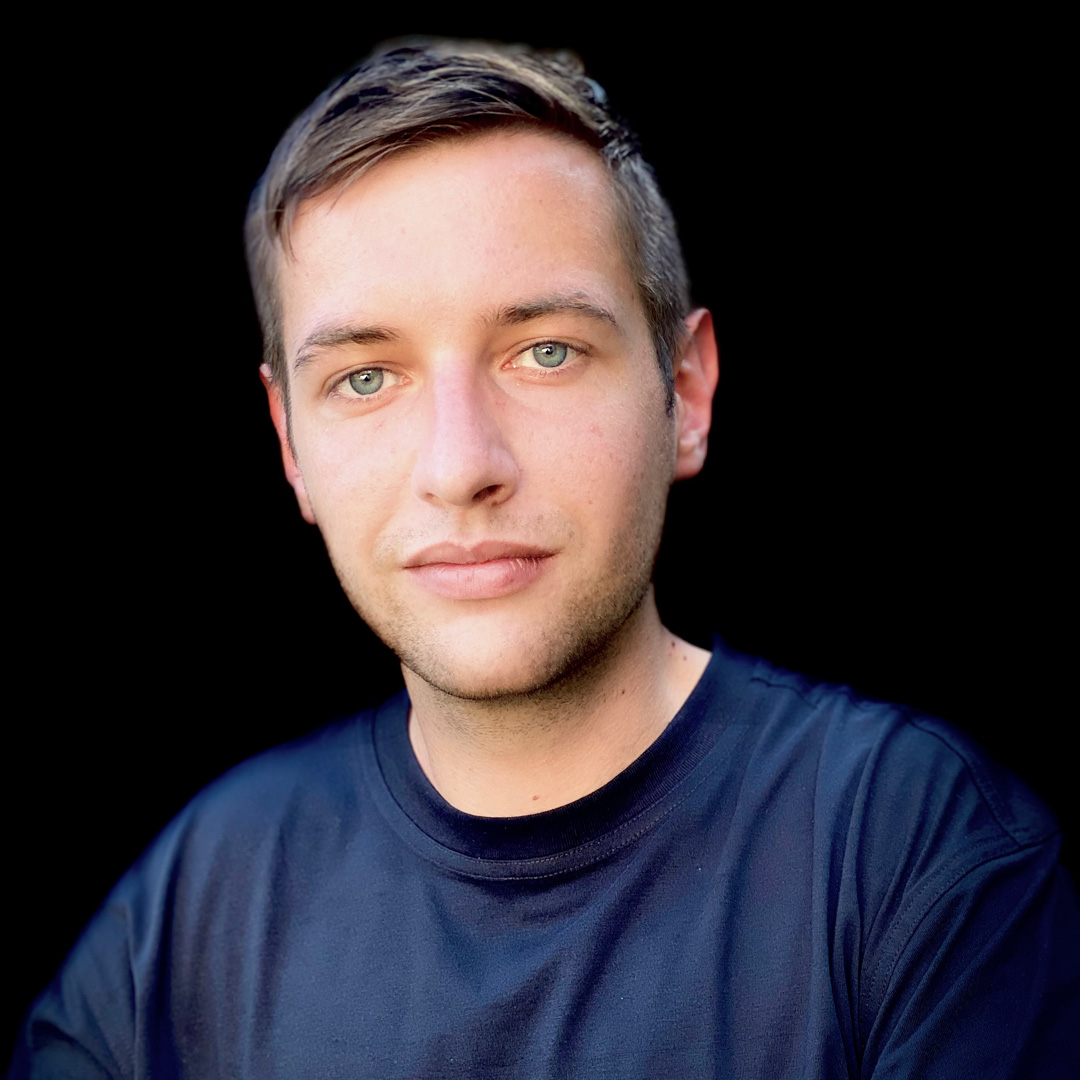 viZone
®

functions at a glance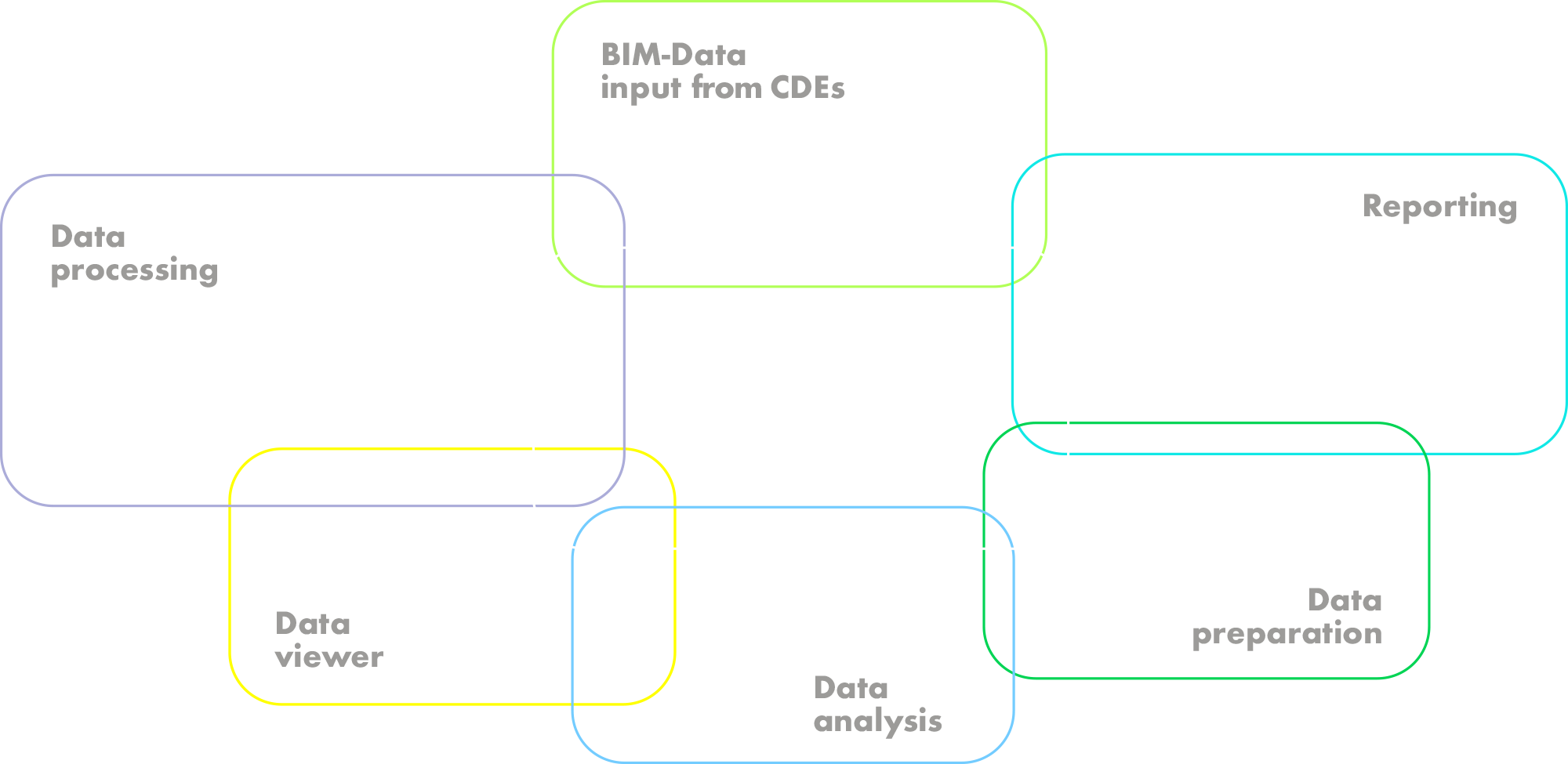 With the first excavator on site, work also starts with the viZone®: on the basis of the BIM planning/execution models in time reference 4D.

With the data processing interface, the viZone® processes images that have been created with Structure from Motion methods: from smartphones, drones or crane camera solutions. This is done via automated processes.

Here I can load and see everything related to the construction site. Results from the processing of the viZone®, as well as measurement and documentation data from other providers or processes. Or simply my released plan models.

Analyze your data for content. Structure your project data according to meaningful specifications.

Prepare your data quickly and easily with semi- and fully-automated processes, e.g. for your billing or your inventory model.

Communicate with project participants directly via the viZone® platform and app. Or place tasks easily via push messages into another system, such as a CDE.

Store documentation digitally and securely, track and structure it.
Good reasons for the
viZone
®

Collaboration Platform
Reason 1
BIG Data Approach
Daily documentation in 3D of an ACTUAL state generates huge amounts of data, which we structure and sort intelligently.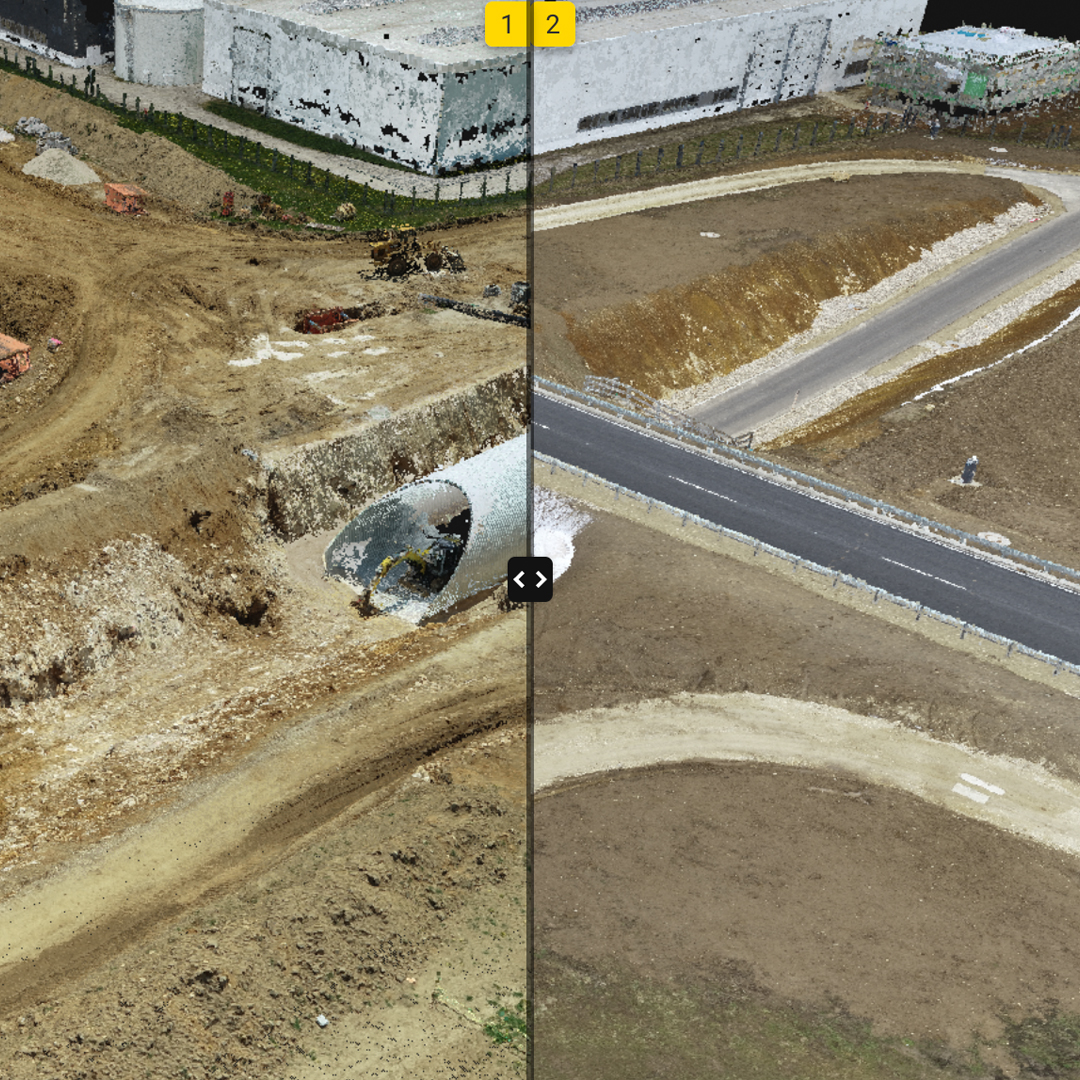 Reason 2
Structure from Motion (SfM)
Structure from Motion is a very effective form of documentation and measurement. We process your data and monitor its quality. Is your data set suitable for billing? – We can tell you.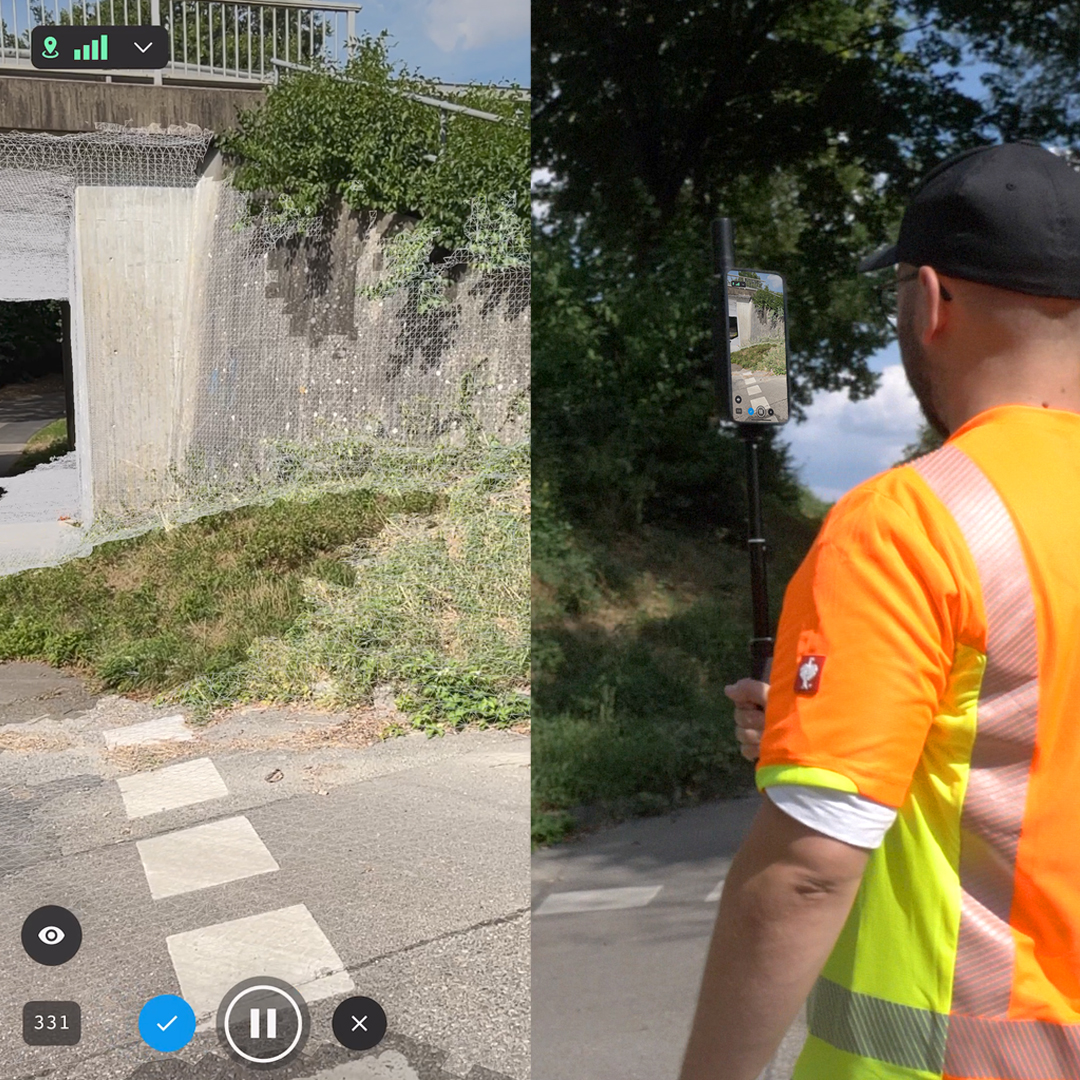 Reason 3
MMS/
terr. Laser-Scanning
Data in the standard format .las and E57 can be integrated and processed integrated and further processed. From any manufacturer.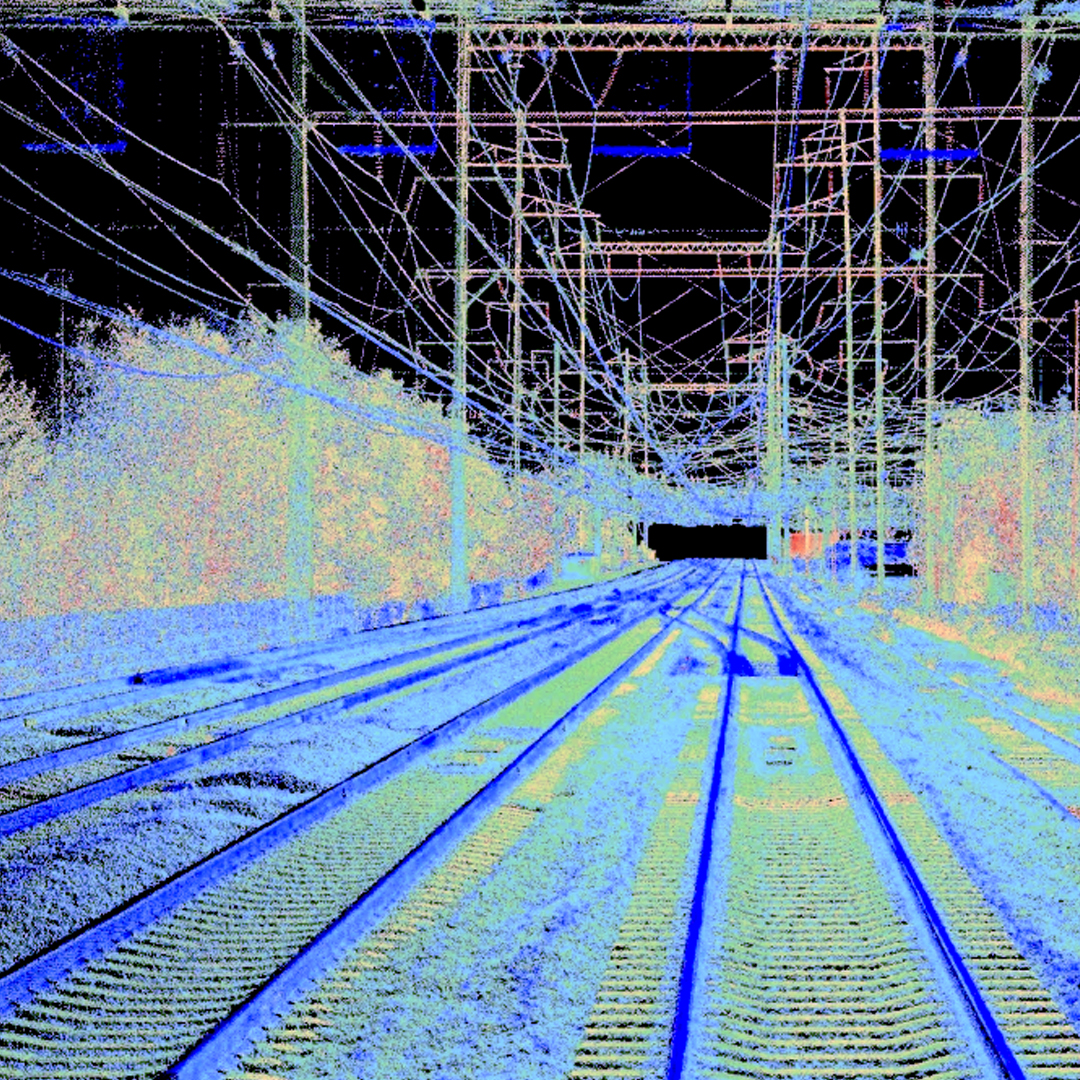 Reason 4
Data viewer
with CAD functions
Use our data viewer, edit and analyze your data sets directly. Simple surface measurements up to point cloud modeling are possible in our viewer and the integrated intelligent functions.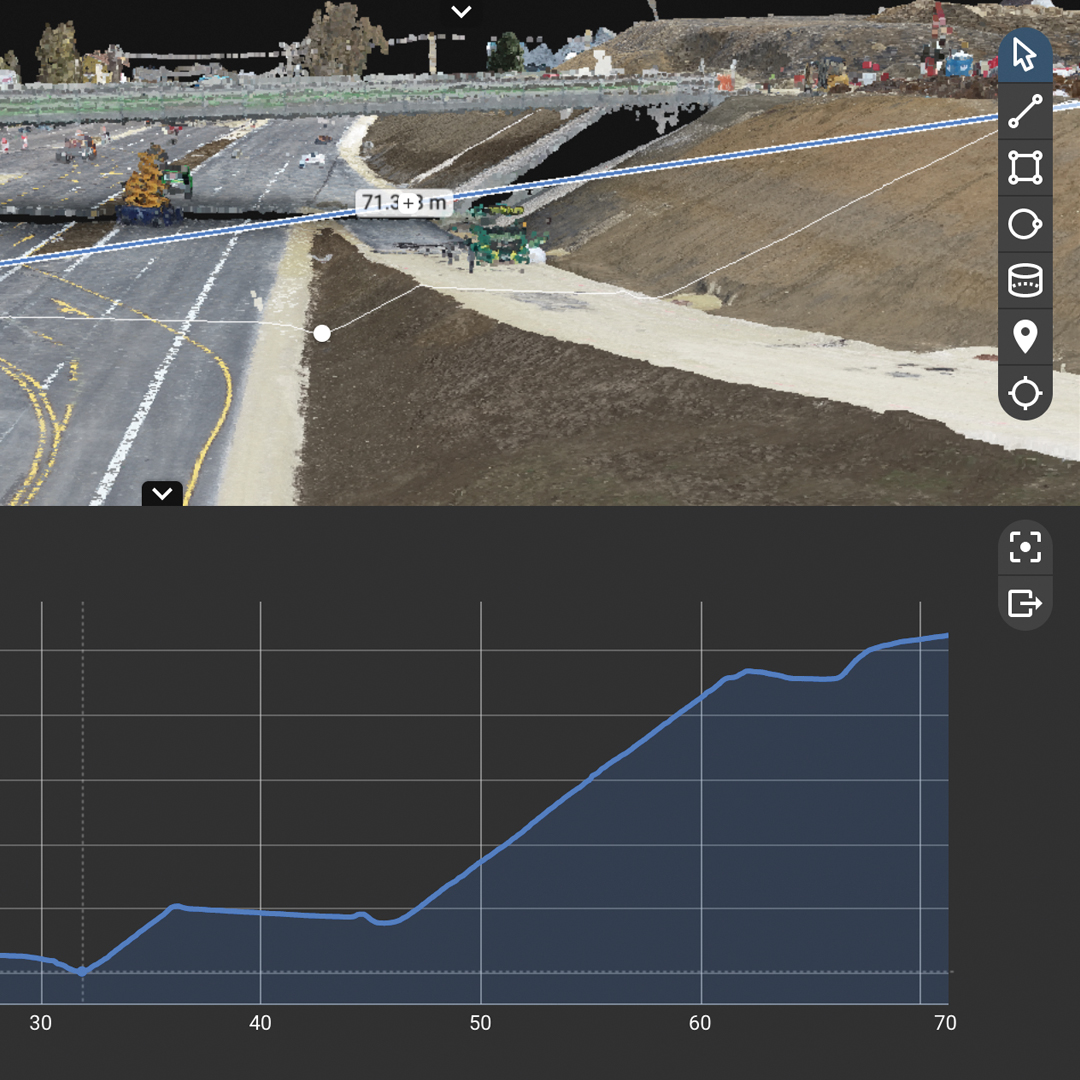 Reason 5
Document securely
Use apps with GNSS-based technology to store your documentation evidence-proof and in real time. Secure yourself at all times with a structured filing system.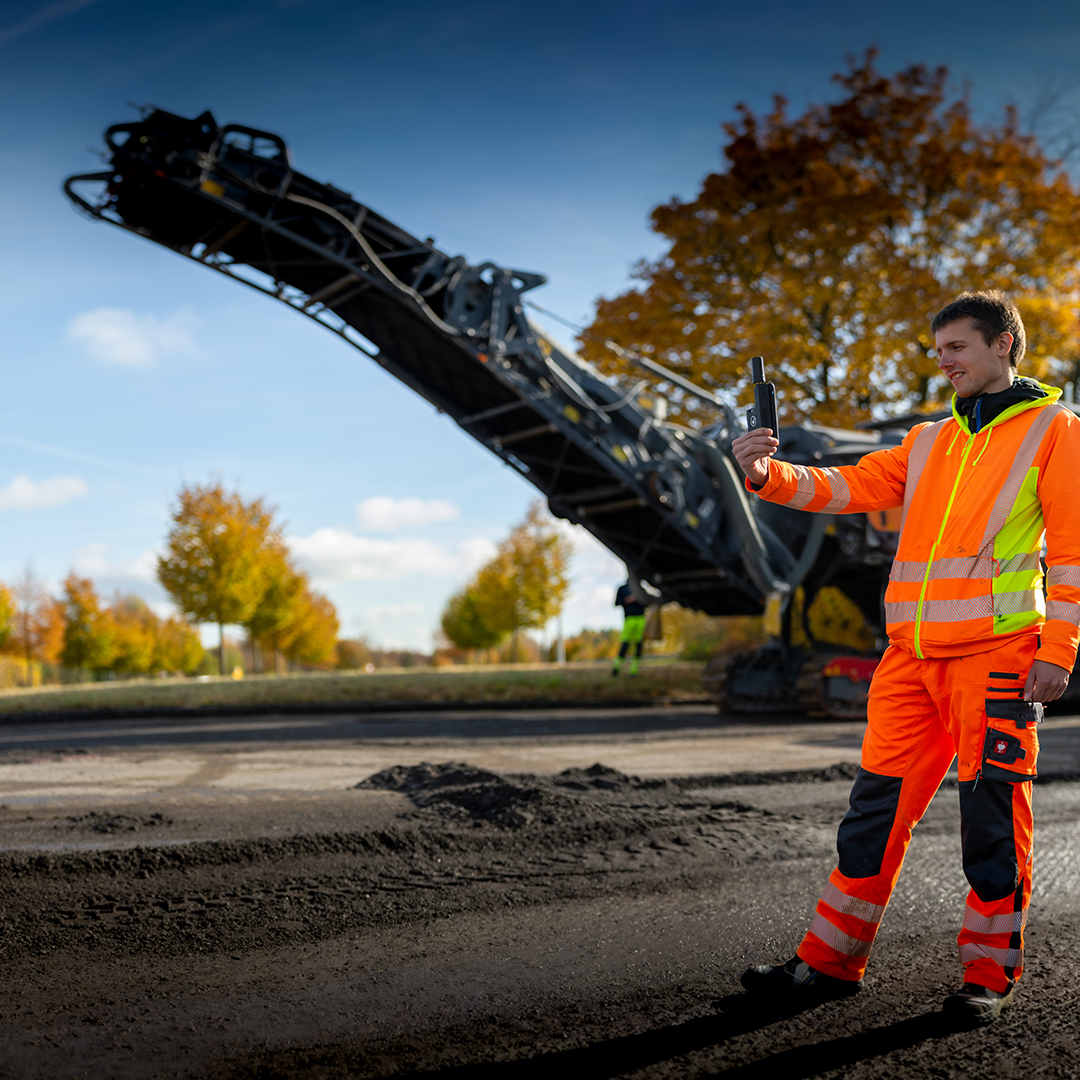 Reason 6
Monitoring & controlling
Coupled with your CDE platform, you can communicate tasks directly to users on the jobsite. Not only for simple documentation, but also for complex measurements or similar tasks.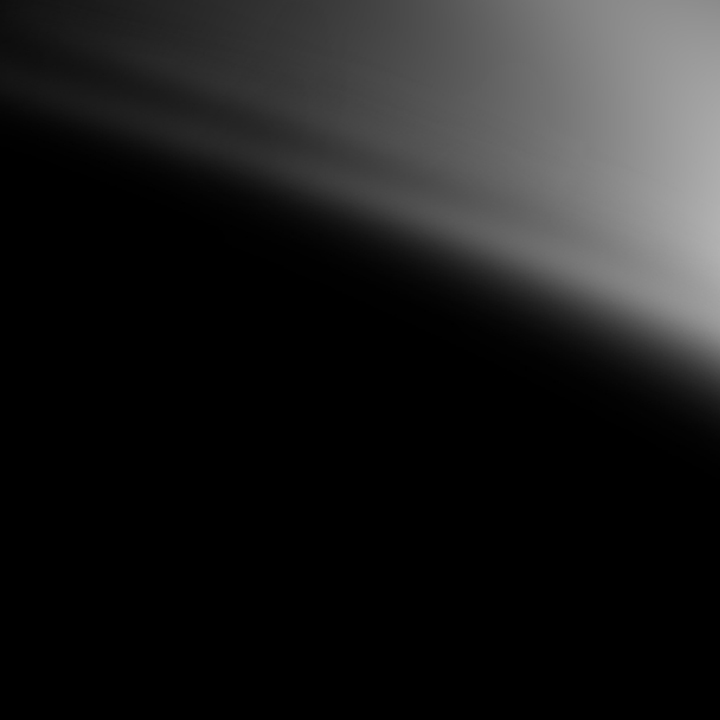 Reason 7
Simple communication interfaces
We create and offer interfaces for the simple import and export of data.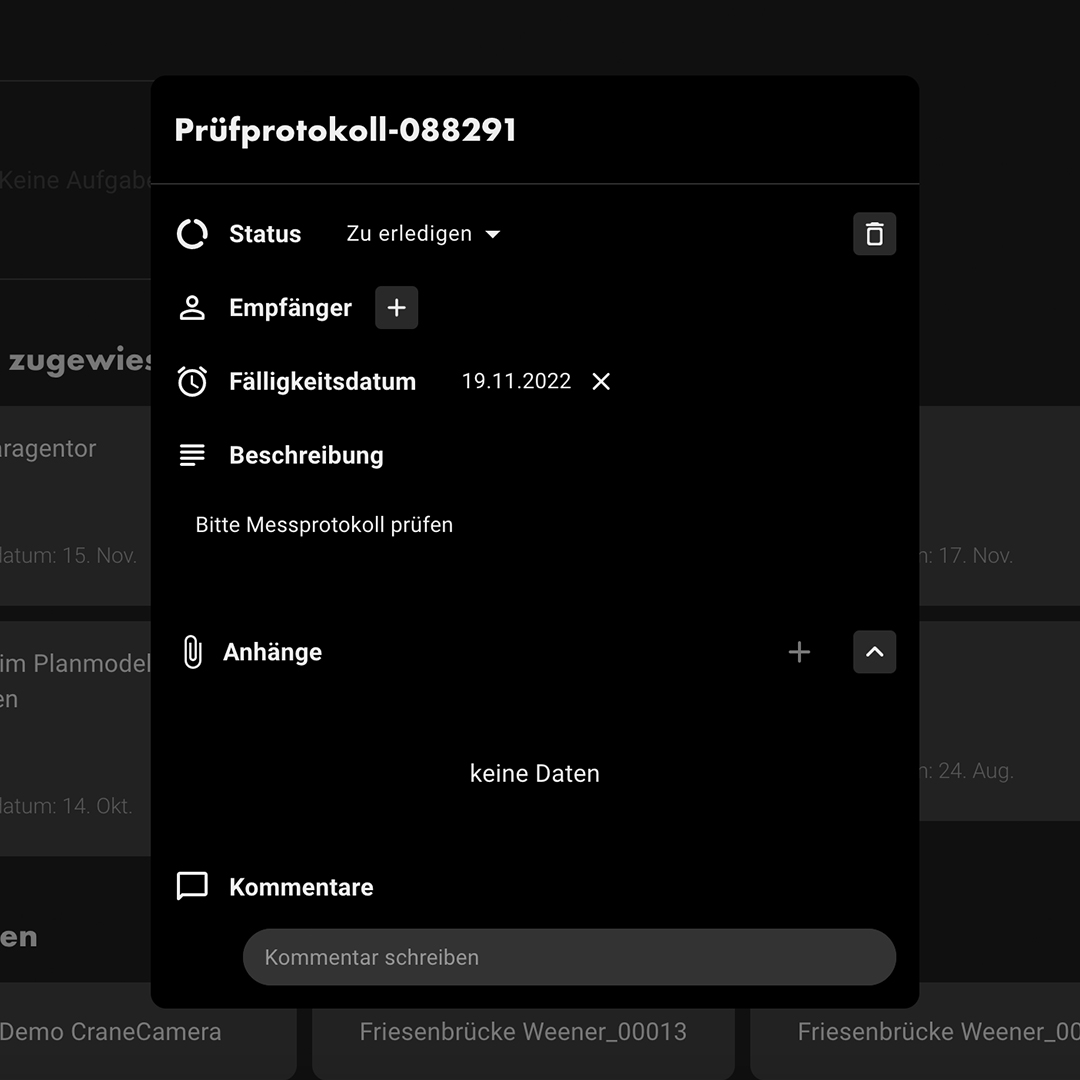 Discover
BIM in practice
Based on the infrastructure construction site B29a Ebnat, bypass, Baden-Württemberg. Use cases such as: different construction phases, 3D models, BIM applications.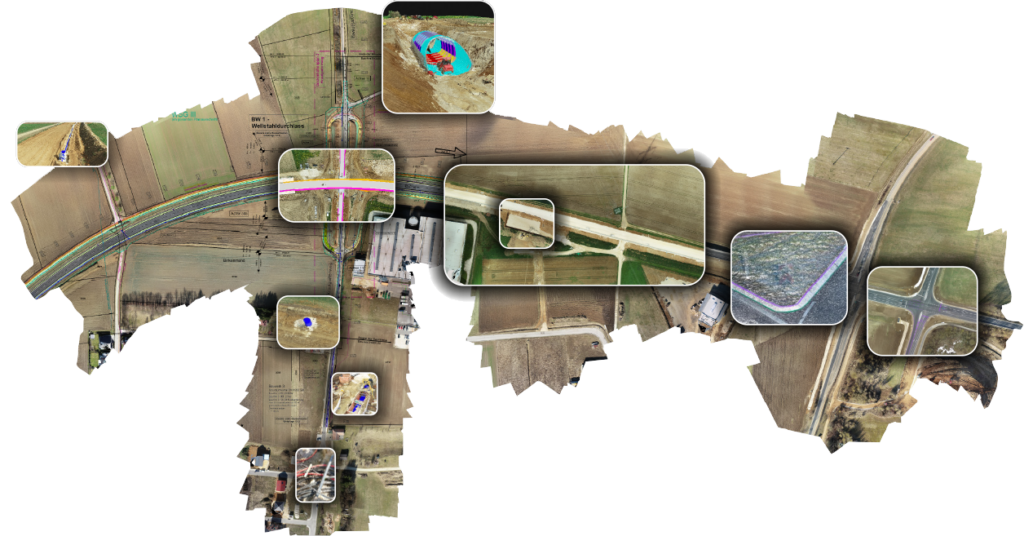 4 questions for Nicolai Nolle and Michael Braun
"Imagine: You have the input and output of all documentation and measurement data of your construction sites 100% in focus and accessible. In one place. Directly usable together."
Nicolai Nolle
Co-Founder & COO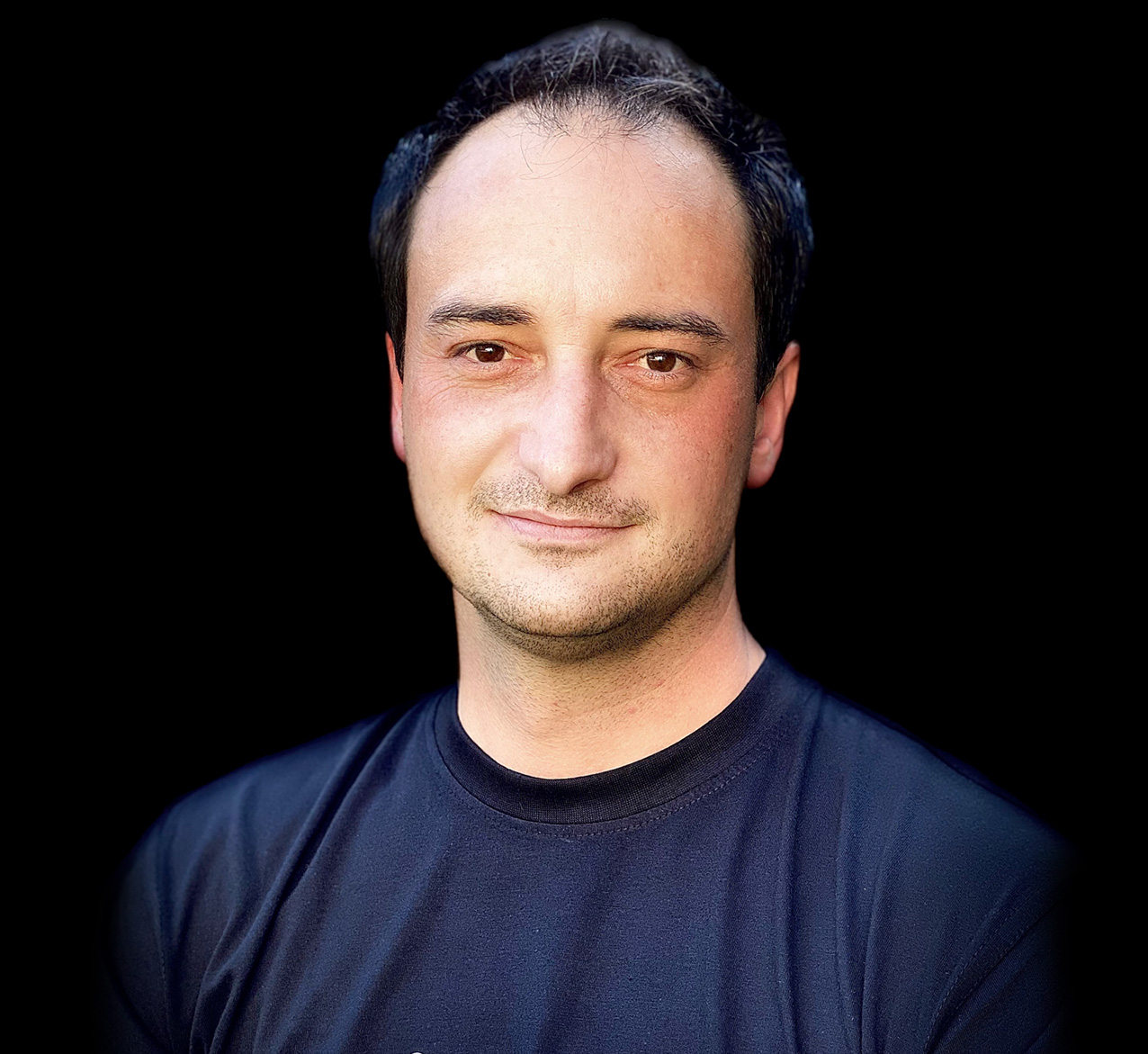 1. What is the viZone® Collaboration Platform?

Nicolai Nolle: The viZone® is a common place for everyone who wants to organize and document construction sites – using different processes and data types. Imagine: You have access to plan data and as-built data at any time, at any place and for any of your projects. Directly usable together. For example, to document construction progress, provide proof of performance or to create invoices. The viZone® is the right platform with the right tools.

2. Why this kind of platform?

Michael Braun: The BIM-based realization of construction projects, and thus the digital way of working, brings leads to new requirements – for everyone involved. Above all, the large volumes of data from a wide variety of sources must be made manageable or at least remain manageable.
And this must be done simply and at a good speed. In addition, users do not want to constantly switch back and forth between different programs. And having a good connection to the already existing digital environment: such as API/SDK connections of other apps. Or to the CDE platforms for the implementation of BIM compliant construction projects.

3. Who works with the viZone® Collaboration Platform?

Michael Braun: Depending on the degree of automation in the documentation of your projects, you can get by with just a few people using the platform. It makes sense for project managers, BIM coordinators in construction, foremen and surveyors to work with it. Invoicing can also be created with it. For these users and in interaction, the greatest possible benefi t is created. 

4. What can I do with it?

Nicolai Nolle: The core of viZone® is: to monitor and support large and small, many and few projects remotely. It doesn't matter whether you are a client, engineering fi rm or contractor. Easily and specifically integrate additional partners, projects or construction stages. Even within your company, working with the viZone® offers you added value.
"The viZone
®

is designed to meet the different needs of users because we understand them very well from personal collaboration on job sites and market know how."

Michael Braun
Project Manager & BIM-Coordinator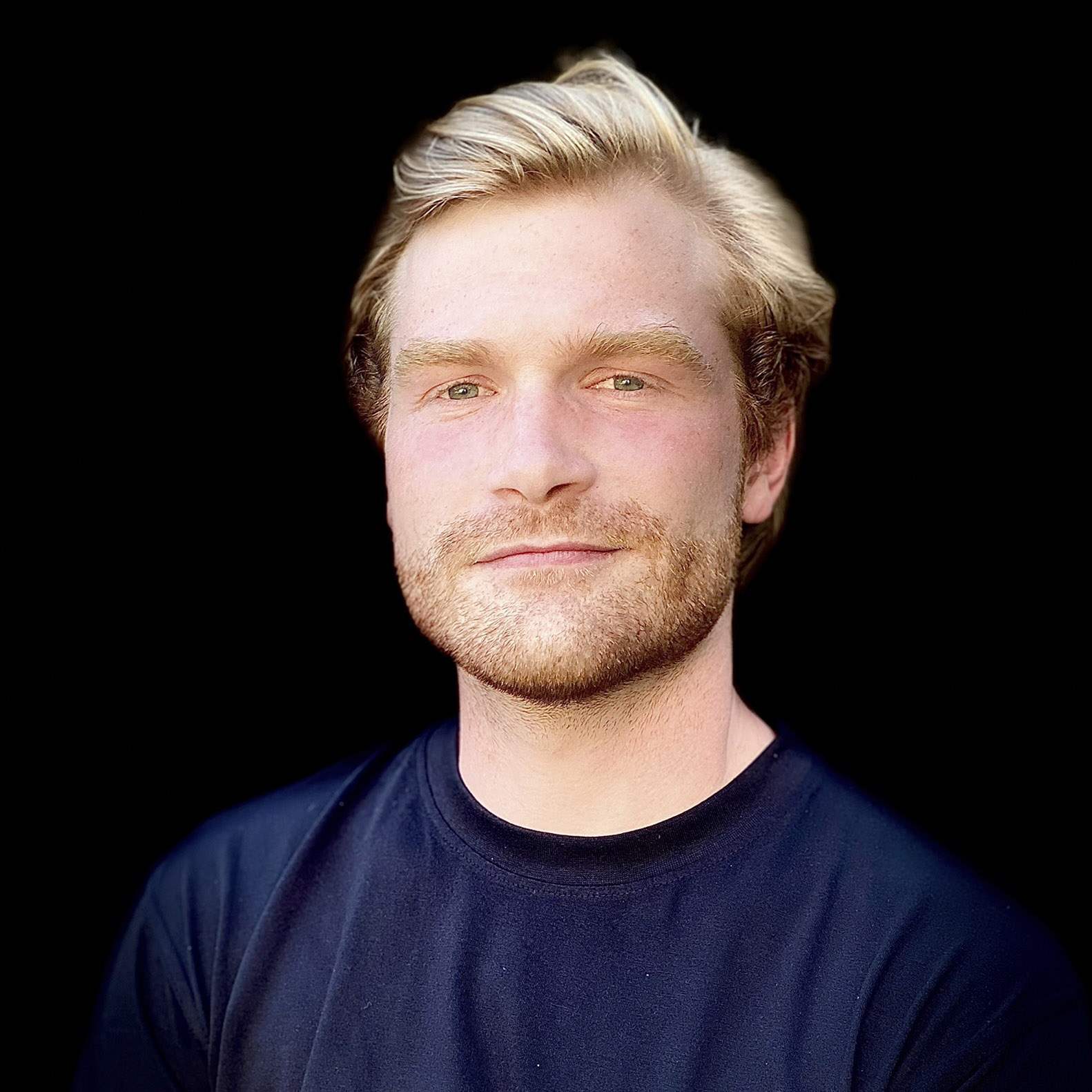 Are you interested in the viZone
®

?
Describe your project to us. We will get back to you as soon as possible.