viZone
Functions & Modules
viZone for small projects
Focus on data storage & visualization
Overview
> Simple structure of your projects
> Unlimited data upload per project
> Unlimited number of users per project
> Data upload for point clouds, orthophotos and DXF plans
> Data storage manager with archiving
> IFC exchange
General
Various modules connect direcly with the viZone. Others, such as third-party software or hardware, can also communicate with the viZone via specific data interfaces (API), e.g. via the BCF format. The viZone works mainly with image data, viewpoints, documents, measurement data (points and lines), point clouds, orthophotos but also DTM's in DXF or landXML format. The data is visualized with time and location reference. Thus several data can be visualized at different times at a certain location. Or all working areas can be displayed at a certain point in time.
Key element "Data Structure Manager"
The viZone "data structure manager" visualizes input data by location, clerk, time and more. You can upload all common point clouds and point datformats as well as vector data. Just ask us aboutthe details.

Intelligently structuring data plays a huge role in large-scale construction sites, as data is collected daily from data is collected and stored from different filed by different areas.

These need to be further used centrally in one place: mostly in the office. With the viZone you can significantly improve and simplify your workfl ows. Even for small projects.

The key functions
> Centralized data storage
> Control access in a managed way
> Work together with data
> Same data basis for all
> Data storage via archive memory
> Work in point clouds in the data viewer
> Storing and displaying CAD data
viZone for small projects
Organize project into simple structures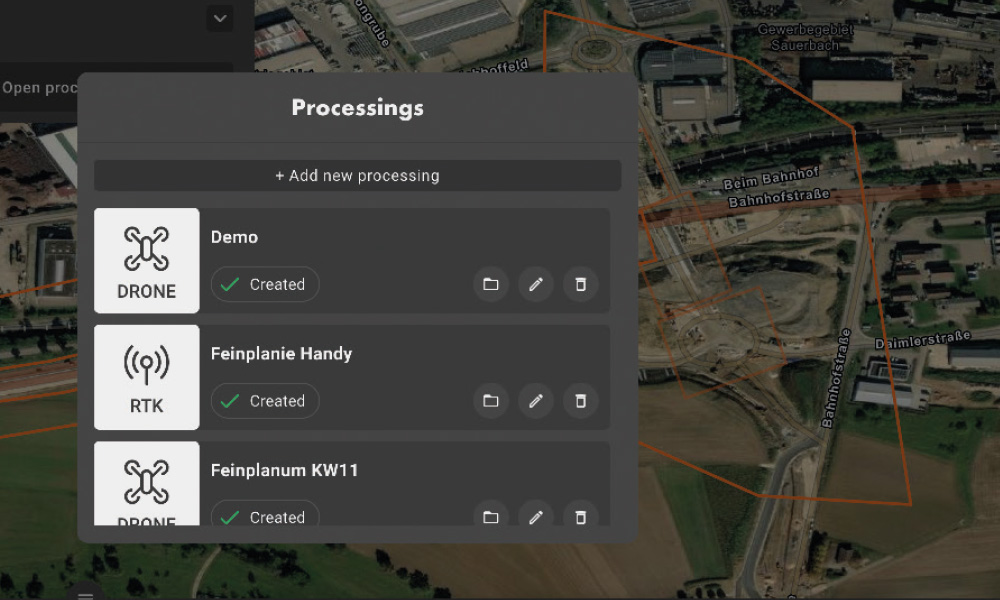 viZone for small projects
Quantity determination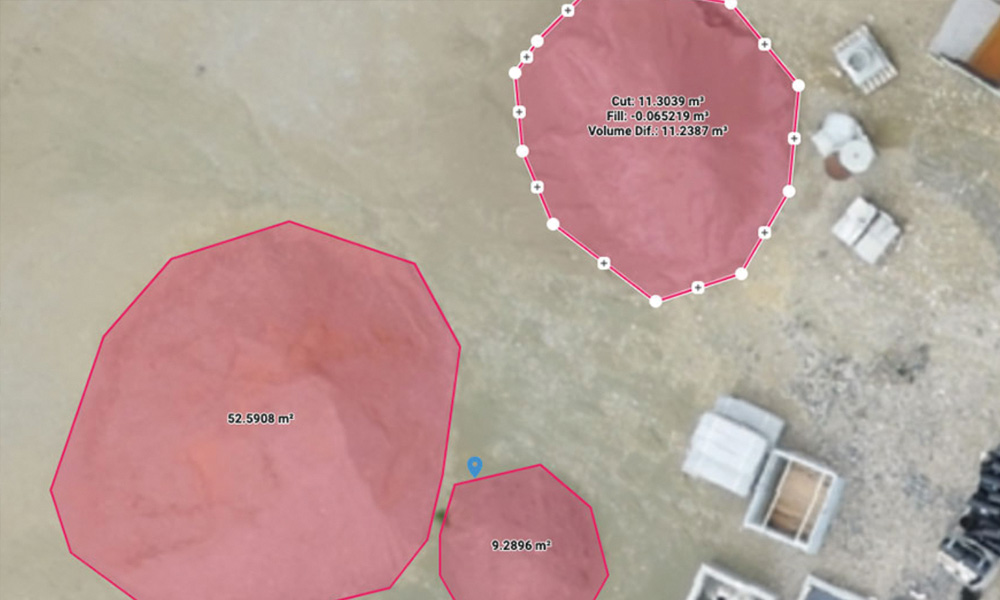 viZone for large construction sites
Preliminary stage to remote supervision
Overview
> simple structure of your company projects
> unlimited data upload for your company
> additional data and formats
> data processing SfM
> automated for data sets up to 10.000 images or point clouds up to 40GB
> individual workflow programming for standard processes in your company or your project
General
In the viZone, you have direct access to all of our SaaS solutions at any time: without additional costs in addition to the basic fee. All services are billed only according to actual consumption.

Our intelligent archive storage is designed to archive data that is not directly needed are archived. However, the data is available again in a few seconds at any time. Import also other basic data, such as IFC and BCF or DXF and XML data directly into the viewer. Or simply dock your hardware directly. You are welcome to ask which hardware already supports viZone. Often implementations are also possible within the configuration.
Key element "Data Viewer"
The viZone data viewer visualizes documentation and measurement data. It is equipped with all necessary basic measurement functions and digitization tools. The viPoint and viPlan services included in the viZone offer intelligent functionalities for the targeted preparation of the available measurement and documentation data.

With viPoint, in addition to simple point cloud tools such as trimming or thinning point clouds, complex functions such as object classifications can be applied.

Digitization and modeling tools are available in viPlan: to be able to generate settlement areas or as-built plan data automatically.
The key functions
> store large amounts of data
> control accesses in a guided manner for each project
> image data processing PIX4Dengine with new matic pipeline available
> direct processing of point clouds without software via viPoint
> AI tools to support digitizing tasks via viPlan module
> work in point clouds in data viewer PRO
> IFC import and comparison data creation to point clouds
> create, import, edit and share tasks with other project participants
viZone for large construction sites
Area Processing - viZone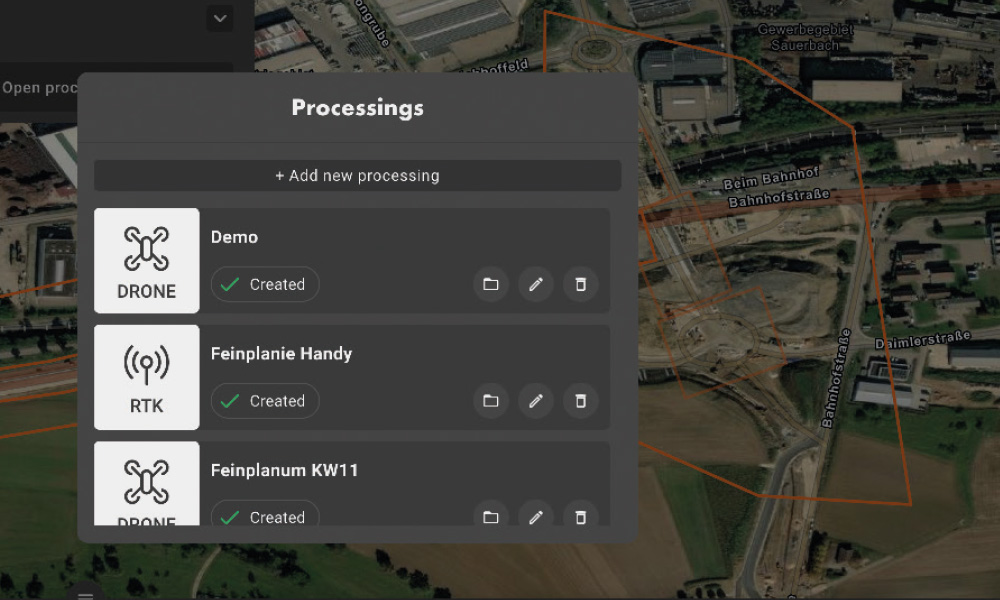 viZone data viewer
Visualize data and work with results
Overview
> point clouds
> orthophotos
> CAD data
> GIS data
> IFC models
> viewpoints
> tasks
Basic functions
The viZone data viewer specializes in mapping large amounts of data for point clouds and orthophotos. Associated measurement and digitization functions help with the fast and direct processing of measurement data.

The viewer also shows you directly the results from SaaS solutions, such as viPoint.

You do not need any additional authoring software to prepare the data. After preparation, you can import the data in various formats into your authoring software to continue with subsequent steps.
Key element "Sort Function"
A lot of data is generated in a project. As a rule, depending on the use case, you need certain data and information for a certain area – at a certain point in time. To make searching and working easier, viZone sorts all relevant data records according to these principles.
The key functions
> visualize data
> measurement functions
> inspection and documentation functions
> digitize/vectorize
> profiling
> compare data
viZone data viewer
Directly compare states in 2D/3D compare with each other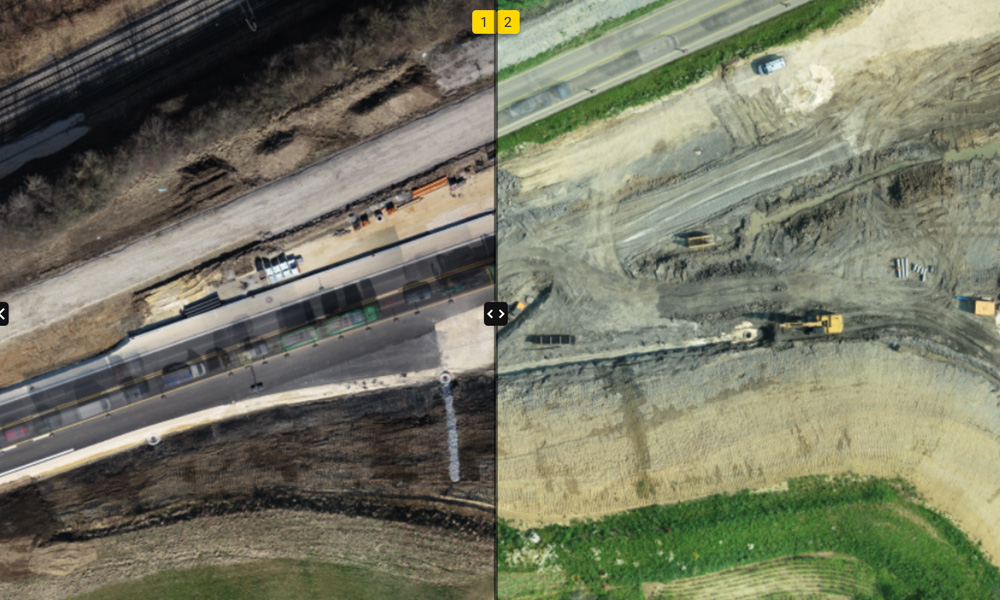 viZone data viewer
Create control cuts and compare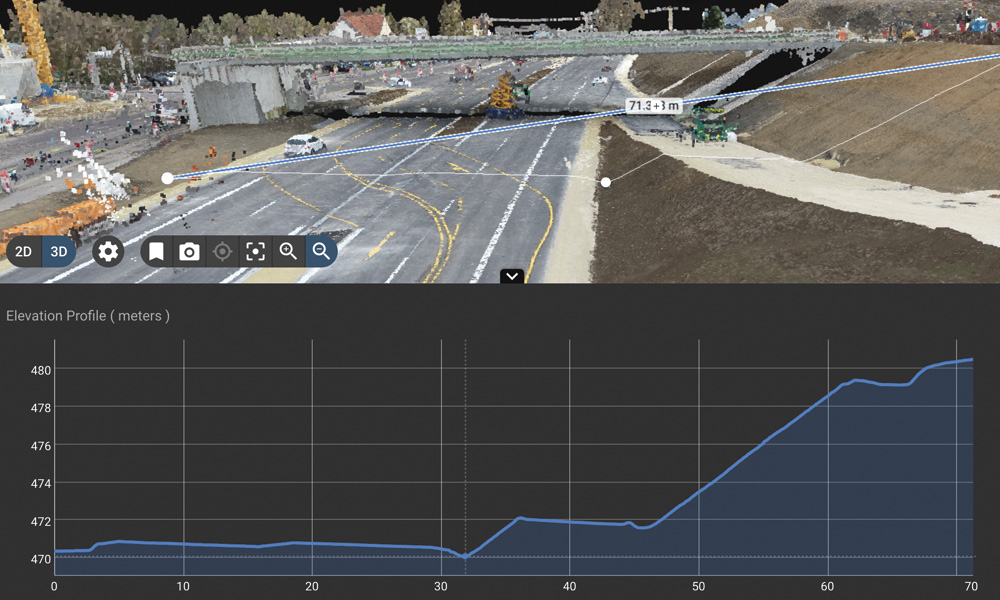 viZone data processing
Photogrammetric cloud processing for your drone projects and more
Overview
> best quality and speed
> automatic target detection
> filter moving objects
> define different processing areas
> performance optimization for viDoc & LIDAR Processing
> quality reporting
Basic functions of the processing engine
We are creating the future of digitized reality with our fully customizable photogrammetry reconstruction engine.

The engine is designed to allow customization, automation and integration for all project types: to capture reality in photogrammetry.

The processing engine, as well as the entire Platform, are hosted on AWS in secured server centers.Data security, even for critical infrastructure, is controlled by our authorization system based on person and location.
Workaround
Your images are automatically processed in the cloud and transformed into measurable results using photogrammetry algorithms.

Create accurate, georeferenced orthomosaics, triangle meshes, point clouds and elevation models.

PIX4D's processing algorithms ensure you get the precise survey results you need. The auto-GCP function offers an automated verification of your generated models.

Discrepancies can be resolved more quickly because you are always aware of the current project status and everything is documented.
The key functions
> high-end processing service from the market leader
> variable outputs
> direct interface for further processing of the results
> automated processes
> payment according to consumption
> infinitely scalable
> verifiable quality
viZone data processing
Task-related data collection and validation. Centrally controlled via tasks.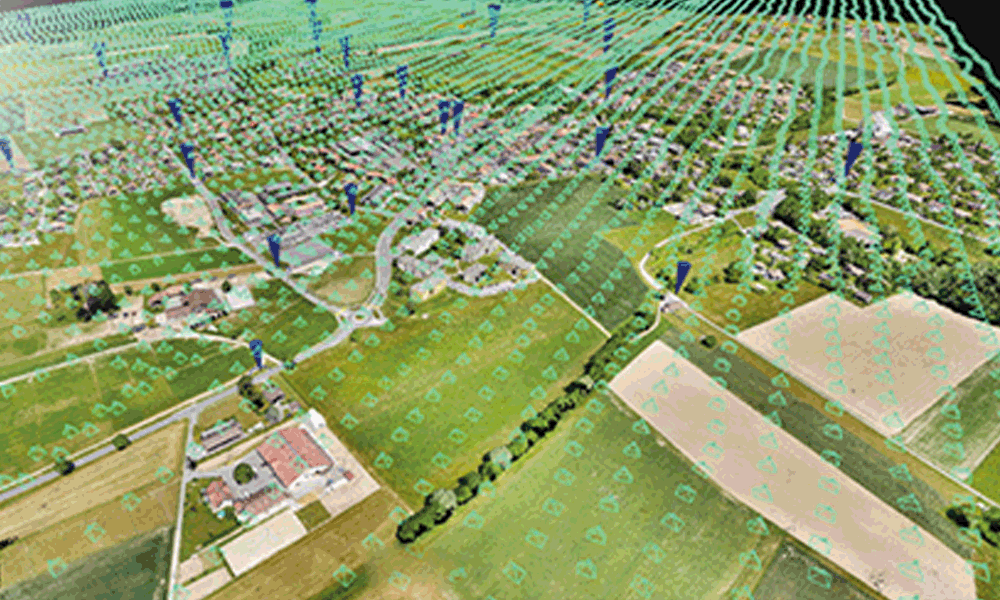 viZone module viPoint
®
Target-oriented processing of point clouds
Overview
> different point clouds
> extensive functions
> view results directly
> targeted processing according to use case
> optimized for large data volumes
Basic functions
Point clouds always contain more information than is really needed as a rule. Therefore you can process point clouds in the viPoint module in various ways. Individual functions or processes with any number of functions can be performed. The adaptation can be made project-specific. Some important standard processes are already included in the basic included.

Whether thinning, cropping or classifying: the list of possibilities in viPoint is versatile. Your results can be viewed directly. You do not need any local computing power.
Individually adaptable
Within the scope of specific projects or company divisions, we develop specific workflows. Specially adapted to the survey data, the algorithms are optimized to achieve consistent results.

For construction sites, basic filters and classifiers are available, which e.g. exclude construction machines or materials out. In preparation for the derivation of terrain models, the vegetation can also be extracted.
The key functions
> thinning, filtering, trimming
> classification according to LAS standard
> transformations
> noise filter terrain, background filter
> road noise filter
viZone module viPoint
®
Noise filter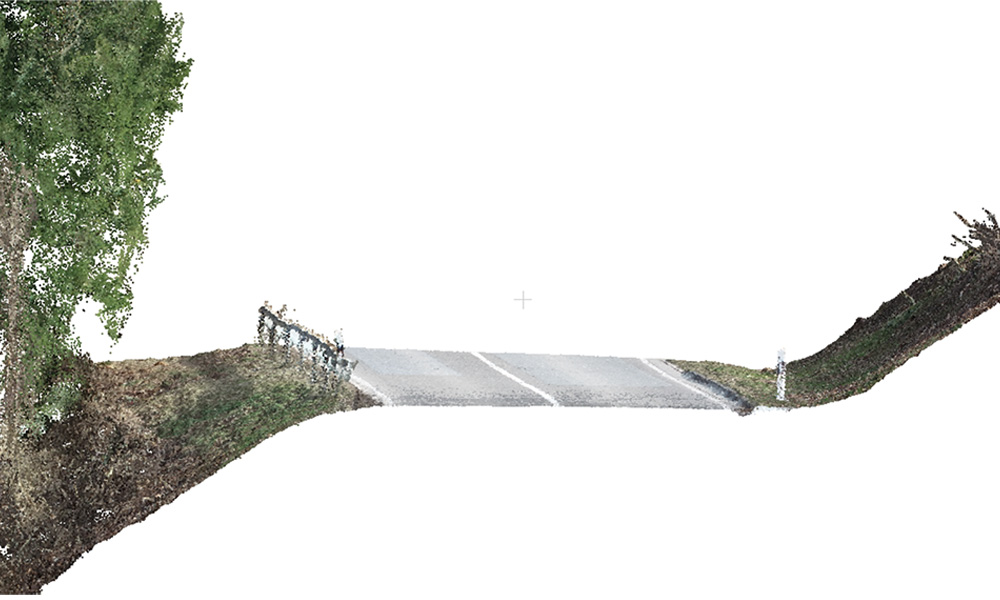 viZone module viPoint
®
Raw model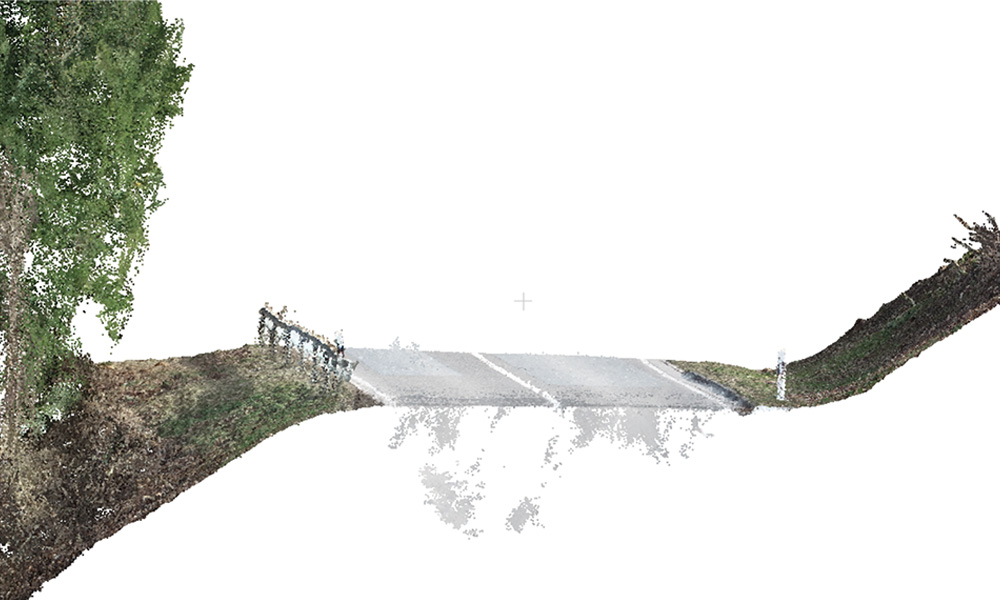 viZone module viPoint
®
Soil classification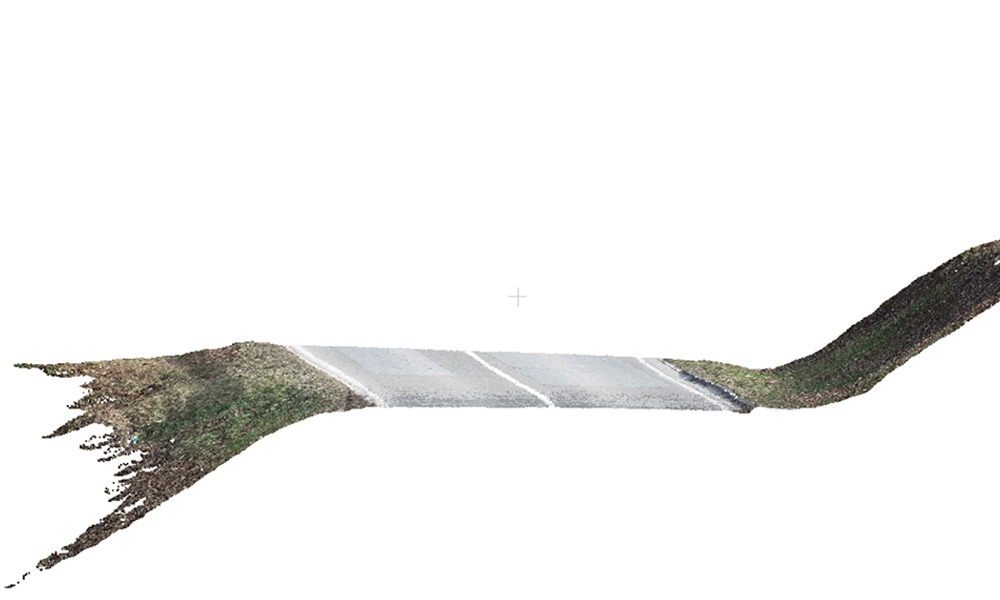 viZone module viPoint
®
Classifying a point cloud: raw data and with viPoint
®

optimized: in between there is only one click!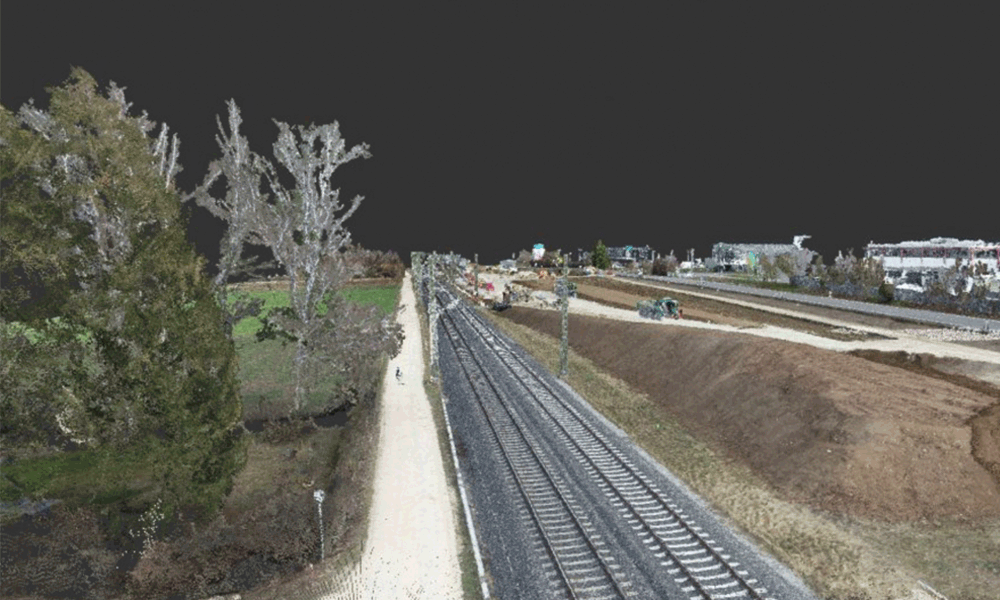 "Point clouds and their processing tie up a lot of resources. With the viZone we simplify and automate these processes. The result is a faster usability of these data and large data volumes: from different systems – united in one project."
Dr.-Ing. Fatemeh Alidoost
Head of point cloud AI team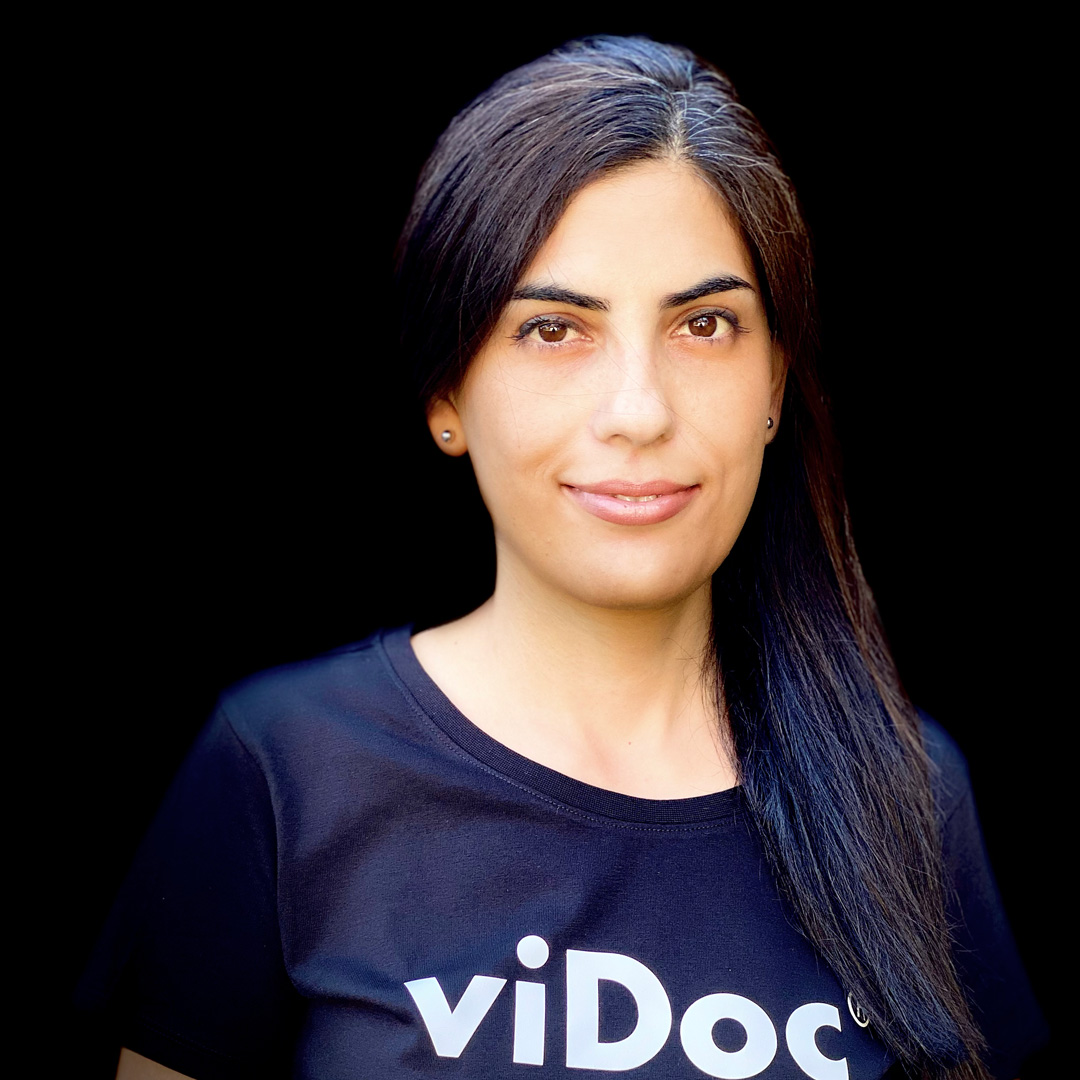 viZone module viPlan
For the automatic derivation of 2D/3D state data
Overview
> image-based AI
> intelligent pointcloud algorithms
> LIS cooperation
> standard output formats
Basic functions
viPlan is a SaaS module developed by vigram for automated digitization and vectorization from photogrammetric data sets. viPlan is a supporting tool on the construction site within viZone. In addition to object and damage detection, the tool also supports as-built planning/modeling.

viPlan is supported by image-based object recognition and pointcloud-specific algorithms for the automatic derivation of 2D/3D condition data.

Especially in the area of condition assessment before the start of a measure and during completion, the viPlan module brings considerable savings potential.
Key element "AI based object recognition"
The recognition of objects such as, manholes, curbs or roadway edges are a central element in the automated vectorization of construction conditions.

This information forms the basis for the profile-like 3D modeling of the route inventory. The module already supports this type of work to a high percentage, depending on the requirements.

However, quality assurance should always be performed by an expert engineer.
The key functions
> object detection
> damage detection
> 3D vectorization
> 3D reconstruction
> terrain models
> fracture edge detection
viZone module viPlan
Derivation of inventory plan data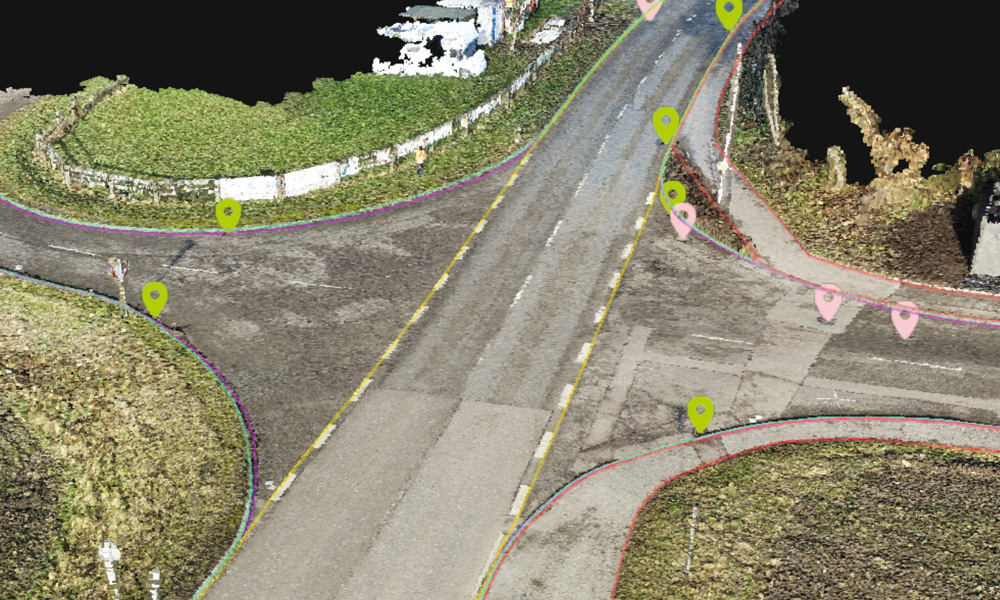 viZone module viPlan
Object detection roadway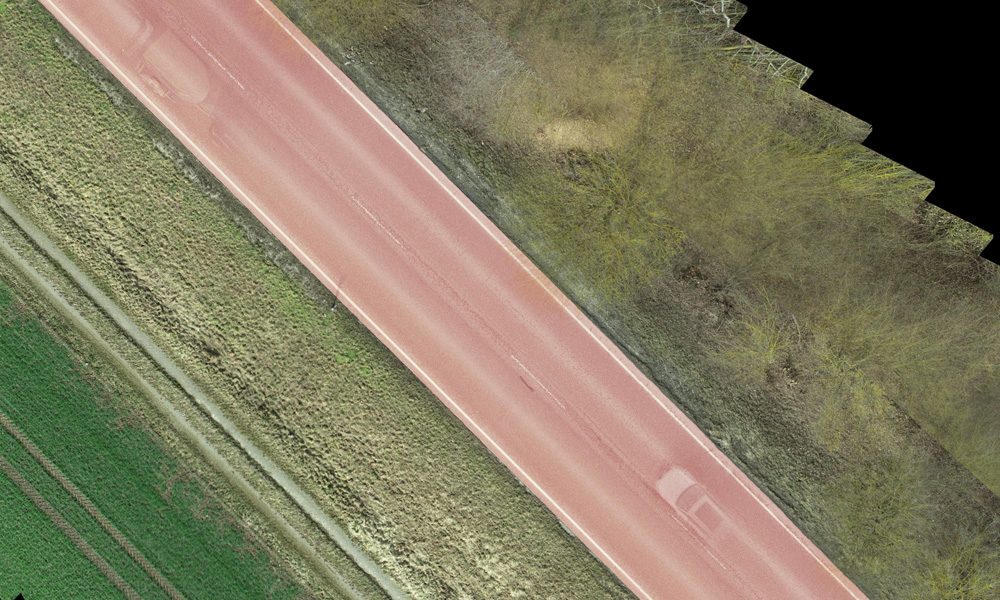 viZone module viPlan
3D terrain mesh