Bringing BIM into Practice Together
With their strategic partnership, vigram
®

and thinkproject combine the management of BIM projects with smart documentation of the construction site on site.

With the help of the interaction of the solutions, processes in construction projects can be sustainably optimized and automated, both remotely and on site.
About thinkproject
thinkproject is Europe's leading SaaS provider for Common Data Environment, asset, BIM and field management as well as project controlling. thinkproject has been digitizing construction companies, owners, project stewards and planners for more than 20 years with powerful, flexible technology combined with consulting expertise from a large number of complex large-scale projects.

With 700+ employees worldwide, thinkproject offers digital solutions that cover the entire lifecycle of a construction project.

75,000 PROJECTS

3,250 CUSTOMERS

300,000 USERS

60 COUNTRIES

700+ CUSTOMER-FOCUSED EMPLOYEES

23 SUBSIDIARIES
DESITE BIM
Target-actual Comparison
Here, the planned execution model (target) is visually compared with the actual condition on the construction site (ACTUAL). In order to be able to compare the model directly with the construction site, point clouds are generated with the help of laser scanners, drones and the viDoc® and read into DESITE BIM. This makes it possible to detect any deviations directly and to react quickly in order to prevent errors in the execution.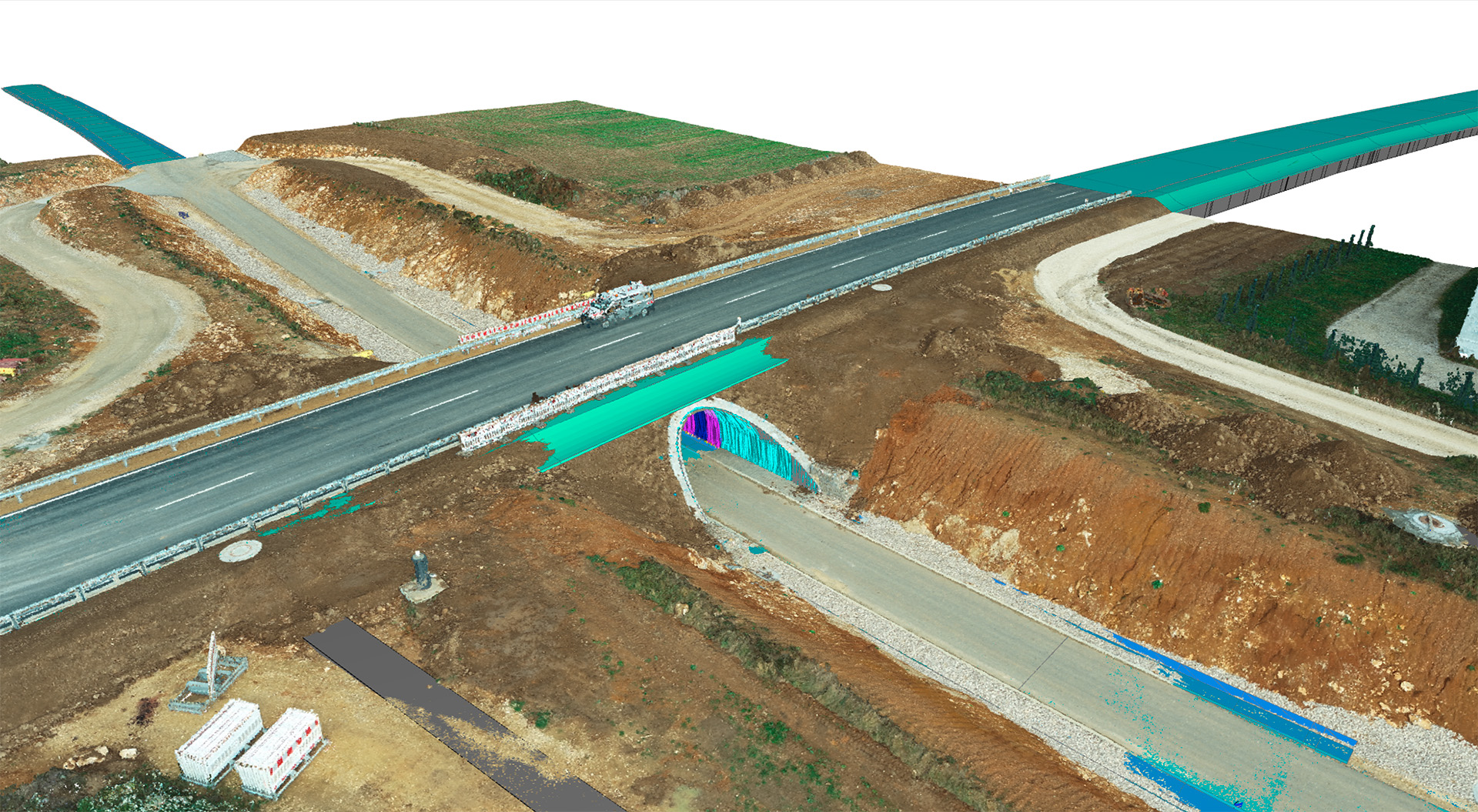 DESITE BIM
Construction Progress Monitoring
The construction schedule is linked to the execution model in order to be able to represent the planned sequence of events on the construction site. In addition, the actual state of the construction site is documented as a point cloud every two weeks using a drone. In this way, the progress of a construction site can be monitored remotely for the most part.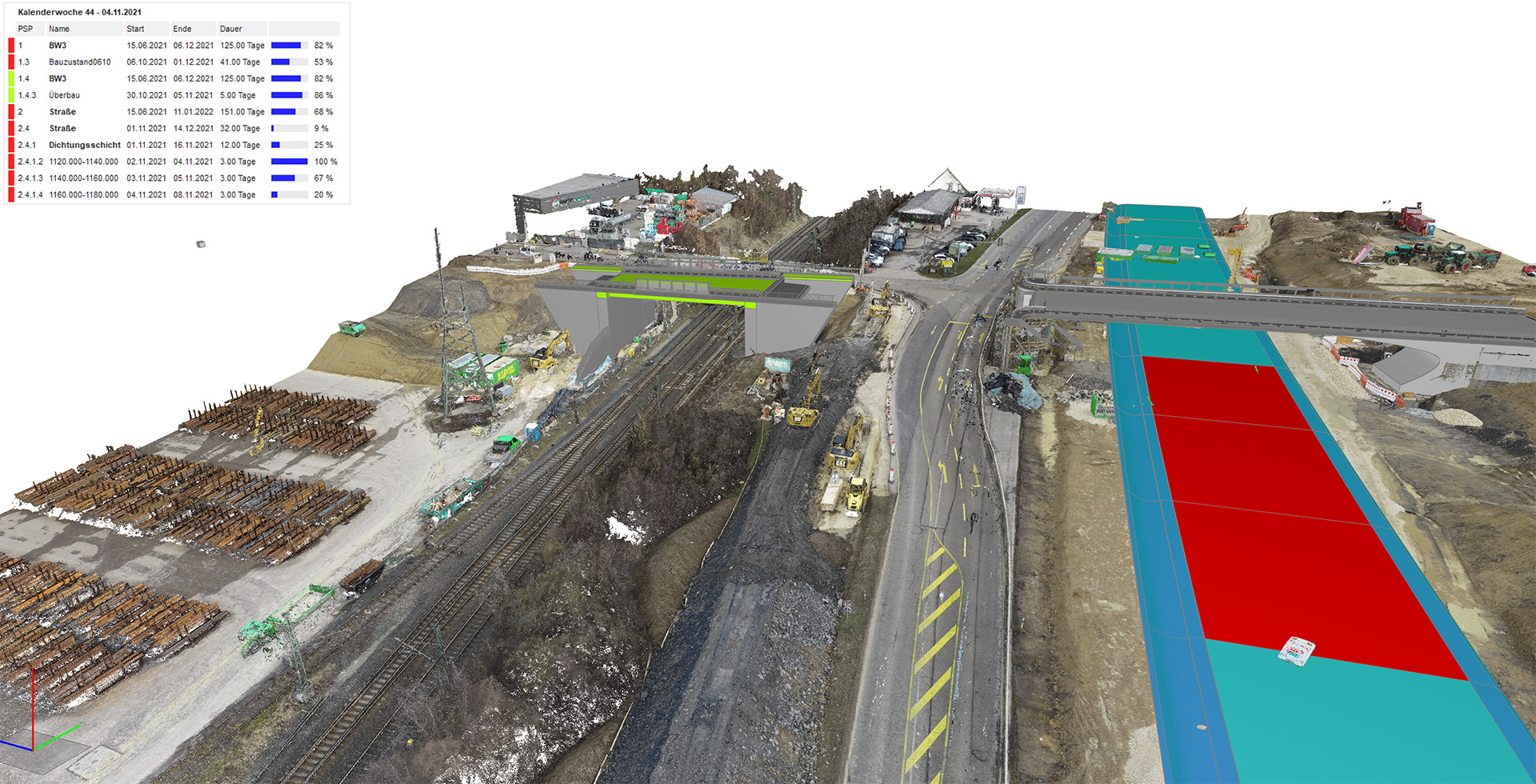 DESITE BIM
Model Based Billing
With the automatic mass determination in DESITE BIM, quantities in bills of quantities can be calculated directly from the model. If the construction site is regularly documented with the help of drones or the viDoc®, these quantities can be plausibilized by the client directly via a quality-checked point cloud and integrated into DESITE BIM via an X31 interface. In this way, time-consuming joint measurements on the construction site can be avoided in the future.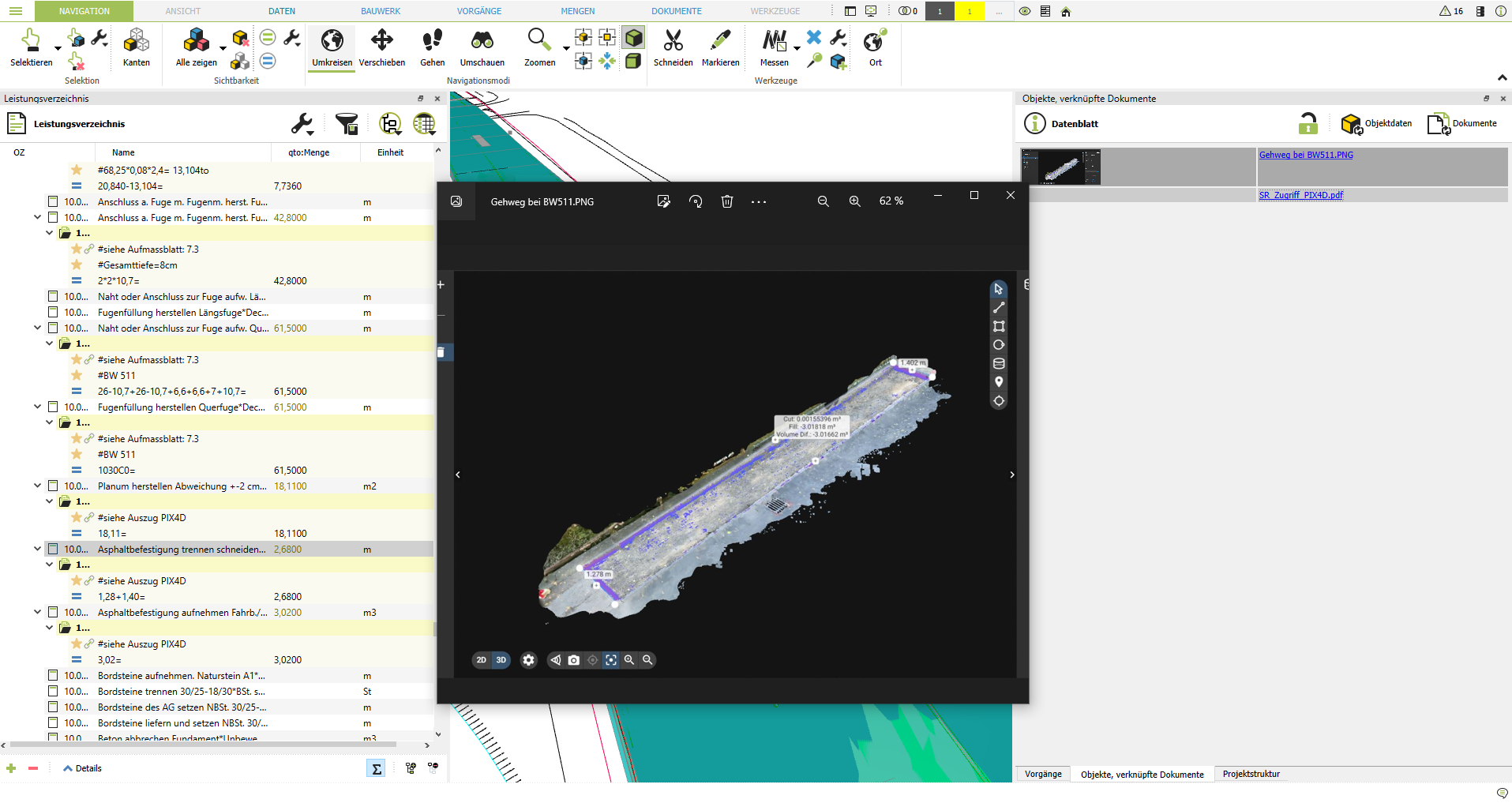 DESITE BIM
Construction managers and project stakeholders should be able to directly access and collaborate on building asset models on the job site. A mobile-first BIM platform changes the way you and your stakeholders work with, access, and share building asset data throughout the construction lifecycle. It makes it easier for project stakeholders to complete their tasks faster and more reliably, improving quality and productivity.

DESITE BIM enables the integration of different types of information into building information models performs model checks and clash checks, as well as 4D and 5D simulations, and creates plans, information and quantity takeoffs, and more.
DESITE BIM brings building information modeling to the jobsite by allowing the coordination model available in DESITE BIM to be viewed and shared in the field with Kairnial via a smartphone or tablet. This improves collaboration between stakeholders and supports decision making.
Are you interested in DESITE BIM?
Describe your project to us. We will get back to you as soon as possible.